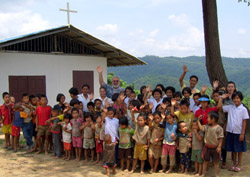 TERRY'S CAUSE - Help the KIDS - Watch One Man and Some Kids to find out why.

Terry, the Funny Plumber, will be in Thailand most of this year. He can be reached by email at FunnyPlumber@hotmail.com or by telephone in Thailand at 011-668-7415-5270. Yes, that is fourteen numbers.
For more contact information CLICK HERE.

Help the people of Myanmar (Burma).
Add this FREE Prayer Wheel
to your computer
www.prayer-wheel.com

"Terry & Daeng's Stories"
(Click here for Blog)
Starting March 31, 2009